Just 110 days til the BIG DAY (but who's counting??) so I'm starting to get my butt in gear with wedding details. Our wedding colors are in the coral/blush palette (different shades of J Crew dresses for each of the girls!) along with gold. First up envelope liners. Now, I'm admittedly obsessed with gold these days, and my first thought was gold polka dot liners for the invites. I did a ton of research and realized they weren't really in the budget and I'd rather spend that money on something that won't be tossed away. I looked over a bunch of the precut liners online but didn't find anything I loved. One day browsing the clearance rack at Target I spotted this adorable polka dot kraft gift wrap and knew it would be perfect. I also picked up those gold scissors – Nate Berkus for Target- because they went so well I needed them, no?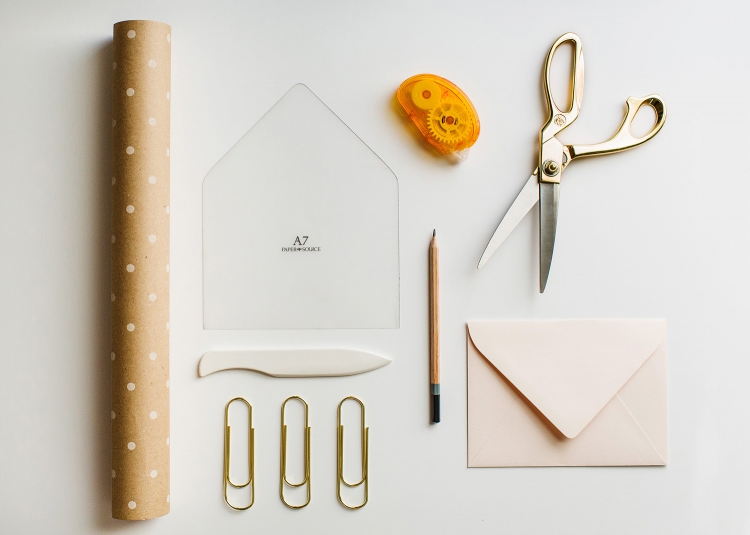 I was debating between envelope colors but I settled on the Luxe Blush envelopes from Paper Source for the invites, and for the response cards we'll be doing the Papaya color with no liner. The liners were easy peasy to cut out with the envelope liner template set from Paper Source. I recruited my mum to help me trace and cut the liners and it went pretty fast with two of us working. I'm starting assembly this week – the directions on the templates say you should use paper clips to hold the liner in place inside the envelope before you add the adhesive but I found I didn't need to do that.
Envelope Liner DIY
1. Trace liner template onto wrong side of desired paper and cut out
2. Insert liner into envelope
3. Fold envelope flap down over the liner and run a bone folder over the edge to leave a crease on the liner
4. Flip only the envelope flap up and run a line of adhesive tape just inside the glue of the envelope
5. Fold back down to seal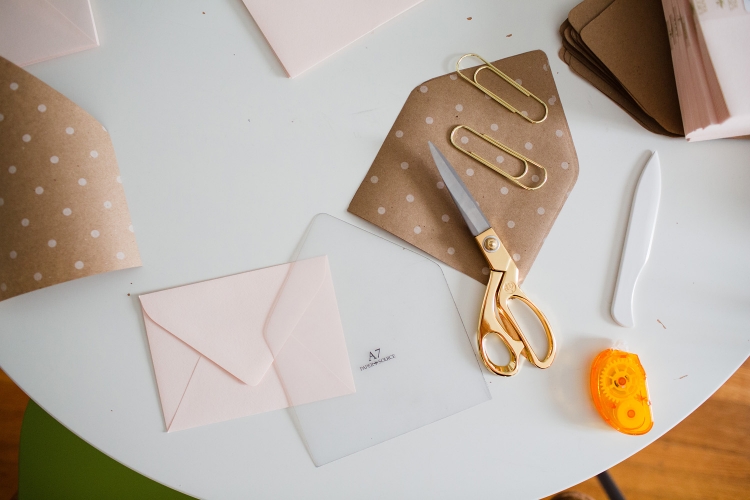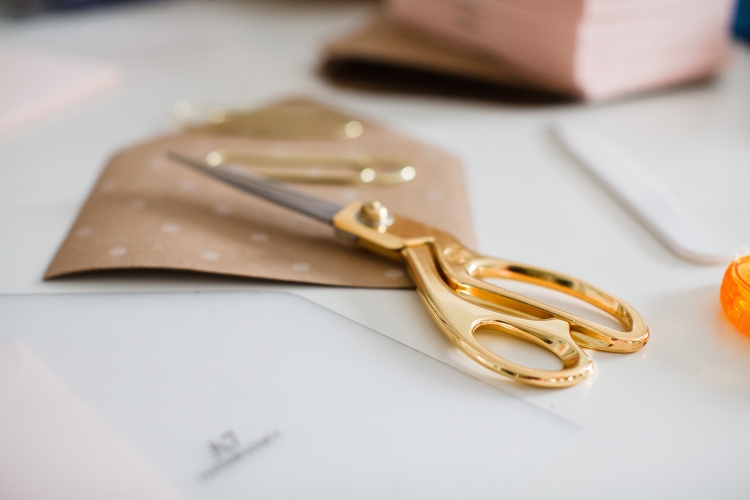 Easy, affordable, just a little time investment – these little details are what I love most about this planning process. Now I've got to focus on designing the invites so these envelopes don't end up empty!